Top Vacuums To Clean Your Home for Less Than £200
Whether you're replacing a vacuum cleaner that's died a death, or just lost its suction power over time, finding the perfect hoover replacement can be a struggle. 
It can be difficult to know how much you need to spend and which model is right for you.
To make the buying process as quick and painless as possible, we've put together this list to help you find the Best Vacuum Cleaner Under £200 that suits your needs to a T.
Most people are looking to find a model that will stand the test of time and have a strong suction power, within a reasonable budget. 
Investing in a good vacuum is something we hope to only have to do every 5 or more years. 
So when it's time to buy a new model, we want to make sure it's the best we can get. 
Because it's a one-off investment, a budget of £200 is the ideal amount to ensure the perfect balance of performance, longevity and value for money.
There are many cheaper options on the market, but for something as key to our household cleanliness as a hoover, it's worth putting in the money and research to find the best possible option out there. 
Read on to find out which is the best rated vacuum cleaner under £200.
5 Best Vacuum Cleaners In The UK
If you're looking for some quick answers, here are our Clean and Tidy Living Top 5 Best Vacuums for less than £200. 
For detailed information on each product, we've provided our in-depth vac reviews below. 
How Do I Choose the Best Vacuum Cleaner Under £200?
Hoover technology seems to advance more and more each year. Where did robot vacuums come from?!
We often don't pay attention to the new features until it's time to replace our existing models. At this point all of the mod-cons and gadgets can be overwhelming, leaving us confused and not knowing where to begin. 
To help you know exactly what you need from your next vacuum, we've outlined the features that are important to consider when deciding which product to purchase.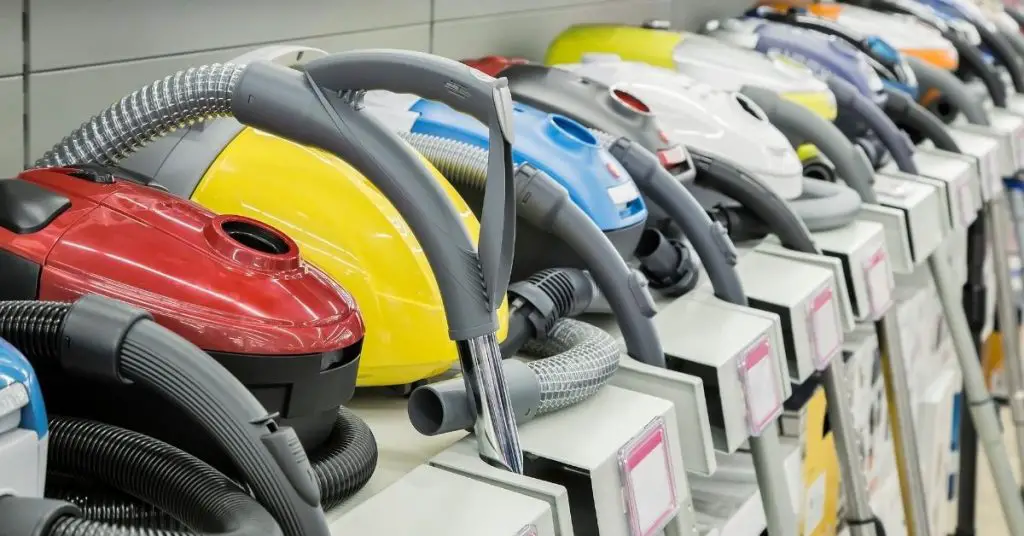 Type 
Most importantly on our list of how to choose the right hoover model, is the type (or category) you're looking for. 
The most common and well-known vacuum is the upright cleaner. If this is the only type of hoover you've ever used, the following types of modern vacs are definitely worth looking into. 
Cordless
A big player in the vacuum cleaner game. Cordless devices take the pain of unwrapping and re-wrapping wires out of cleaning. 
We swear that the worst part of hoovering is setting up and packing away! 
Once you've abolished this process, it seems less of a chore and more of a 2-minute task you don't even think twice about. 
Cordless Vacuums are exactly what it says on the tin. They work on rechargeable battery power as opposed to requiring a long cable and a socket. Freedom to roam wherever you need!
Cylinder 
Cylinder Vacuums are the younger sibling of an upright hoover, with all the same functionality in a slightly smaller body. 
Until the invention of the cordless, cylinder vacuums were top of the running for smaller living spaces and lightweight suction technology. 
Robot 
Talk about futuristic! Robotic vacuums are automated devices that follow the edges of a room using sensors to pick up any debris on floors. 
Their key advantage, aside from the fact they do everything themselves with no effort from us, is how quiet they are compared to other types of hoovers. 
Robotic hoovers didn't make our top 5 overall products due to the limits in stairs and fabric cleaning, but they definitely deserve an honourable mention. 
The best robot vacuum cleaner under £200 is the Bagotte BG600 Robot Vacuum Cleaner.
Handheld
Handheld vacuums are smaller, lightweight and portable to tackle those tricky areas like stairs, sofas, curtains and beds. 
Because of their narrower suction head and powerful cleaning capabilities, handhelds are a popular choice for pet owners that have furry friends who love to snuggle up on the sofa or on the bottom step. (Hey, it's their fault if they get stepped on accidentally!)
Bagless
Older, traditional models tend to use a bag system that requires throwing away or emptying once it's full. 
Bagless vacuums do away with the replaceable bags inside a vacuum, instead of using a filter and emptiable tube. 
Bagless seems to be the way most producers are going these days, but some people still prefer the bagged models.

For example, allergy sufferers may prefer a bagged vacuum to reduce the amount of dust that escapes when emptying. 
Capacity
The capacity of your new vacuum refers to how much dirt and dust can be held inside the device before it needs emptying. 
Most vacuum cleaners have a capacity of 1-2 litres, aside from Henry models which go up to a huge 9 Litres! 
This is an important factor when choosing your perfect vacuum. There's no point lugging around extra weight and never filling the waste compartment. On the flip side, having to empty your vacuum every day can become annoying over time.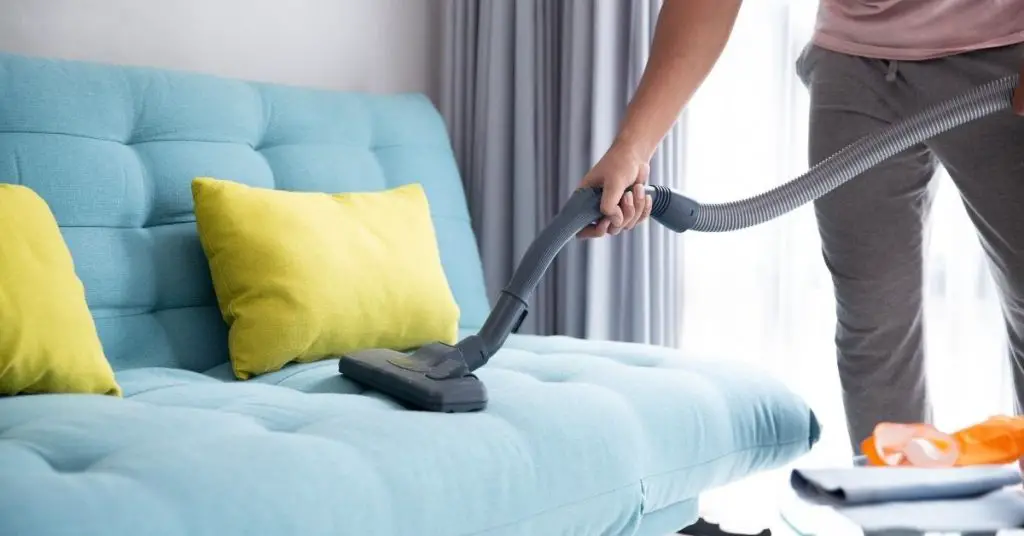 Weight
A fairly straightforward consideration is how much a vacuum cleaner weighs. It's worth considering the purpose of the device and how much it will need to be moved and lifted.

If you're living in a bungalow or a one-floor flat, then a heavier model isn't such an issue.

However, if you're in a townhouse with narrow stairs then carrying an extra 10kg with you can become tiring and even uncomfortable. 
Special Features 
So aside from the usual specifications above, the best vacuum cleaners may also have purpose-built features to make them meet certain customer requirements. 
It's worth thinking about your personal household requirements and looking out for those additional features. 
Examples of these include:
Pet Hair
Lightweight
Quiet 
Multi-terrain
Cord Rewind
Heavy Duty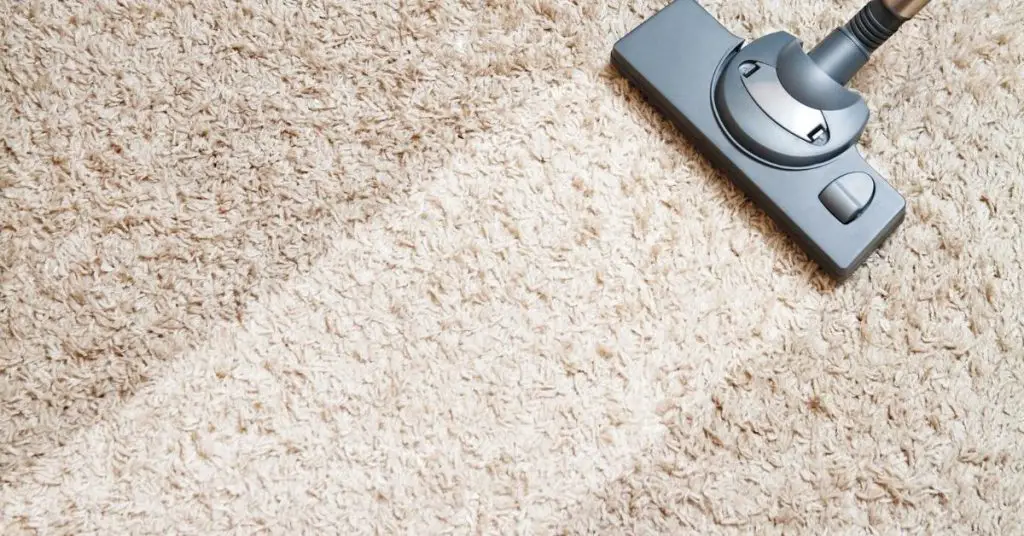 Top 5 Best Vacuums For Household Cleaning
The Gtech AirRam MK2 features a wire-free design that allows for fast and efficient cleaning without the burden of plug sockets and tangled cords. Its flexible joints enable the vacuum to reach under spaces that normal upright vacuums can't touch. An added light in front of the hoover helps you to see more dirt particles than a normal model.
Lightweight and cordless technology in the Gtech MK2 means easy and free cleaning when moving throughout the home. The handle can be detached for even easier stair cleaning. 
Capacity: 0.8 litres
Type: Cordless
Weight: 3.2kg
Colour: Grey
Dimensions: 112 x 28 x 112 cm
Special Features: Bagless
Overall after testing this product and reading other customer experiences we believe the Gtech AirRam MK2  is the best hoover available for under £200. It's great for household cleaning due to it's, cordless, bagless and lightweight qualities.
However, the Gtech MK2 would not be great for professional or industrial cleaning because of the need to recharge batteries and the 0.8 litre capacity. These features are more than enough to do a whole home but not for a large, particularly dirty environment. 
For more product information on the Gtech AirRam click the button below.
The MIC Cordless hoover is the most affordable model out of our top 5 (at the time of writing). Despite its value, the MIC Cordless doesn't compromise on suction power and quality. The MIC features many of the same features as the Gtech AirRam MK2, just with a smaller capacity and slightly heavier model. 
Lightweight and cordless technology in the Gtech MK2 means easy and free cleaning when moving throughout the home. The handle can be detached for even easier stair cleaning. 
Capacity: 0.5 litres
Type: Cordless
Weight: 3.9kg
Colour: Black
Dimensions: 72.5 x 28.3 x 12.4 cm
Special Features: Wall bracket adapter
Overall we think this model is great for someone looking for an affordable yet quality cordless vacuum cleaner. However, we don't recommend this product for homes with long-haired pets as the 0.5litre capacity will fill up quickly and require frequent emptying. The MIC Cordless Vacuum Cleaner is ideal for somebody looking for an additional cordless hoover to use alongside their upright for fast cleaning of high-traffic areas, in between a deep clean. 
For more product information on the MIC Cordless click the button below.
The Gtech Multi MK2 is often bought alongside the Gtech AirRam MK2, and for good reason. The handheld design brings exactly what the AirRam is missing – the ability to reach narrow spaces and fabrics. A handheld vacuum cleaner is ideal for quick clean ups such as food spills, cobwebs, mud tracks, stair cleaning, car cleaning and caravans. 
Lightweight and cordless technology in the Gtech MK2 means easy and free cleaning when moving throughout the home. The handle can be detached for even easier stair cleaning. 
Capacity: 0.4 litres
Type: Handheld
Weight: 1.5kg
Colour: Grey/Green/Black
Dimensions: 14 x 35 x 25 cm
Special Features: Versatile attachments, bagless
Overall we think this model is a perfect handheld additional tool to use alongside an upright or cordless vacuum cleaner. The handheld is even easier to use for emergency clean-up, such as counter-top spills or cobwebs, than a cordless. We don't recommend this product for somebody who will struggle with using a heavier vacuum, such as older people. 
For more product information on the Gtech Multi MK2 click the button below.
Although heavier than cordless models, the Vax Mach Air is very lightweight for an upright vacuum. This makes carrying the hoover up and down easy and comfortable. Despite its weight, the Vax Mach Air has a large capacity of 1.5 litres, meaning less frequent emptying. This product also comes with a 2-in-1 crevice and dusting tool which is perfect for cleaning dust and dirt from surfaces and sofas.
A vacuum with powerful suction and multi-surface technology that works great on carpets, stair and hard floors. 
Capacity: 1.5 litres
Type: Upright
Weight: 4.9kg
Colour: Purple
Dimensions: 31 x 30.5 x 110 cm
Special Features: Multi-cyclonic, lightweight
Overall this upright hoover has a very powerful suction for its price-point. The lightweight features are great for carrying around, but not so good for standing sturdy. Using the nozzle may cause the vacuum to topple over. We recommend this product for somebody looking for a new upright hoover under £200. This vacuum isn't so great for somebody looking for a long-lasting (over 5 years) vacuum cleaner as the affordability may compromise on longevity. 
For more product information on the Vax Mach Air Vacuum click the button below.
The Henry Numatic vacuum cleaner features high-performance and incredibly strong suction. This alongside its 9L capacity results in a slightly heavier model of 8.95kg. Although designed for commercial cleaning it's also great for household cleaning. A long cord makes it easy to do most if not all rooms in the house. 
One reviewer commented on the fantastic suction saying, "It would suck the nails out of your floor boards if you let it." 
High suction and large storage for powerful household or commercial cleaning. 
Capacity: 9 litres
Type: Bagged, Corded
Weight: 8.95kg
Colour: Purple
Dimensions: 36 x 37 x 41 cm
Special Features: Commercial, bagged
Overall we recommend the Henry Numatic for efficient deep-cleaning that really gets all the dirt out of carpets and hoovers. Its powerful suction makes it slightly difficult to maneuver on carpets and rugs, because of this we suggest using a lighter handheld or cordless vacuum alongside, and using the Numatic for hard floors and occasional deep-cleaning. 
For more product information on the Numatic Henry Vacuum click the button below.
Vacuum Cleaner FAQs
How many watts is a good hoover?
It's a common misconception, that vacuum manufacturers play into, that wattage is related to suction power. Wattage has no correlation with how powerful the suction is, so don't let this feature affect your buying decision. The wattage only reflects the amount of power used by the hoover. 
How much should I spend on a vacuum cleaner?
Although you can find decent models below £100, it's likely the manufacturers will have compromised on the materials used and the building process. Because of this, there is a strong likelihood a lower-priced hoover will lose functionality and parts might break off after a couple of years.
Are expensive vacuums worth it?
The short answer is yes. Investing in a model that's more expensive and from a well-known and highly rated manufacturer will pay-off in the long run. Buying a hoover with a long guarantee can also work in your favour, as if there are any problems with performance you can return for a new model.
With a cheaper vacuum, you might end up paying for a new one every few years due to its poor quality. In this case, an expensive vacuum will be cheaper long term. 
Are pet vacuums worth it?
With every vacuum it's worth checking reviews for pet-specific pros and cons. Pet hair requires powerful suction, large capacity and a brush that won't get hairs caught in and cause malfunction. Hoovers specifically designed for pet hair should have these features, but that doesn't necessarily mean they will have.
In the same sense, some vacuums not specifically designed for pets may already have these features but the model won't be listed for pets. It's definitely worth doing your own research on product design and customer reviews to see a vacuum's performance on pet hair. 
Best Vacuum Cleaner Under £200 – Final Thoughts
We hope this post has provided helpful and thorough advice on our Clean and Tidy Living Best Vacuum Cleaner below £200 in the UK. 
Information given has been carefully researched, as we aim to be as accurate as possible when providing recommendations and advice for our readers. 
Although we do regularly check listings, prices can fluctuate especially with online shops. At the time of writing, all products were under £200. 
We hope you've enjoyed this post and have found what you were looking for!
Related Cleaning Articles:
Best Affordable & Cheap Vacuum Cleaner