Our 4 Steps To A Neat and Clutter-Free Tidy Wardrobe
Here at Clean and Tidy Living, we know that dealing with an untidy wardrobe is a daunting task that gets put off for weeks and weeks.
But with some effort, the organising process can be easy and even enjoyable.
Use these 4 easy steps to declutter and clean your wardrobe efficiently and with great results.
How to Organise a Wardrobe
Tackling a messy place can be overwhelming, so these 4 steps break down the process into manageable tasks.
For more advice, check out our post My House Is Messy, Where Do I Start?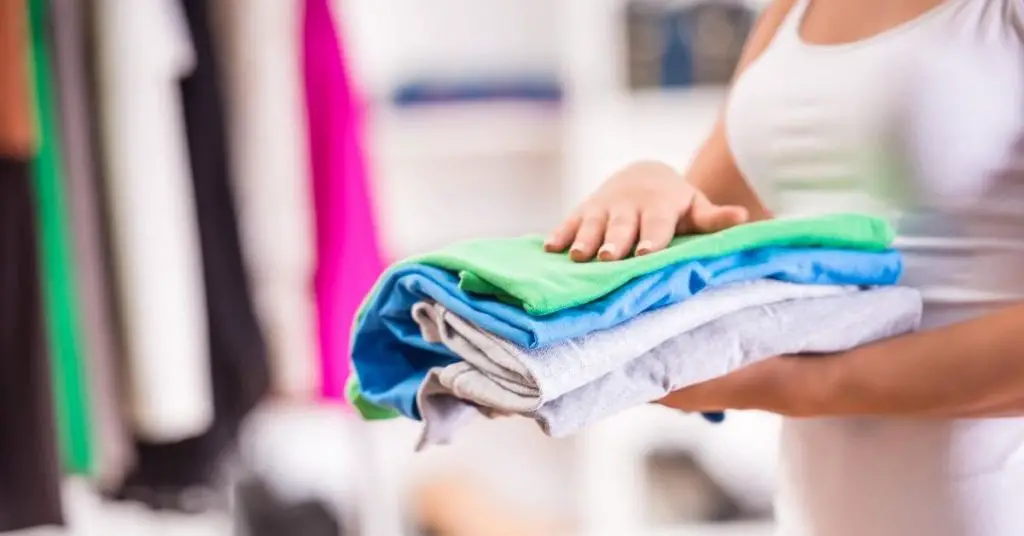 Step 1: Time To Declutter
Take everything out of your wardrobe and start working through the pile. Split your things into keep, donate and throw away. Be realistic about what you will use again and whether worn-out items can be restored.
Have a read of our guide to quickly declutter your home for more advice.
Step 2: Clean Everything
Take advantage of your empty wardrobe and give it a good clean. Wipe down surfaces, dust away cobwebs and vacuum areas where dirt or mud has built up over time. 
Read our post 'How To Tidy Your Room Quickly And Efficiently' for more cleaning tips.
Step 3: Utilise The Space With Intelligent Storage
Lots of clever people have developed storage solutions that make the most of a space and make wardrobes look much tidier.
These adjustable shelf racks make using the entire closet height so simple and easy, and even add extra hanging rails!
For more storage advice, have a read of our post on the best storage and organisation essentials you need in your home.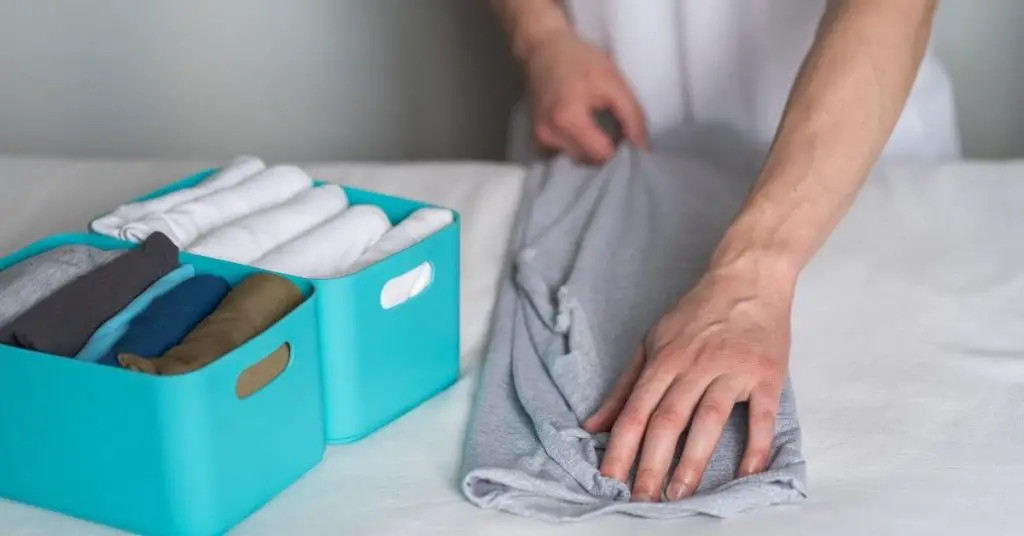 Step 4: Marie Kondo Method
Marie Kondo's organising techniques took the world by storm, and for good reason! The folding sensation's videos and books add endless benefits to people's lives.
This video 'Marie Kondo: Basic Folding Method' demonstrates how you can use her folding genius to maintain your tidy wardrobe. 
We love this checklist from Happy DIY Home which explains how you can organise your home with the KonMari method checklist using her six basic rules:
Commit Yourself to Tidy Up
Imagine Your Ideal Lifestyle
Finish Discarding First
Tidy by Category
Follow the Right Order
Ask Yourself If It Sparks Joy
For more ideas, take a look at our post 'Marie Kondo Folding Underwear: Tips You Need To Know'.
Our Final Thoughts On How To Tidy And Declutter Your Wardrobe
We hope these tips have inspired you to start decluttering your closet or given you some helpful advice.
A clean and tidy space has many benefits including to our well-being, so it's well worth the effort.
Related Tidying Articles:
Simple Steps To An Immaculately Tidy Closet