Storage & organisation essentials
Keeping a tidy home isn't an easy task. 
Especially with tiny tornadoes running about the place leaving a path of destruction wherever they go. 
We can't promise this is the answer to all your cleaning wishes, but utilising storage & organisation essentials will make a difference in the appearance of your home, and free up some extra space. 
Just because it's difficult to stay clutter-free, doesn't mean that there aren't ways to make having an organised home slightly less stressful.
Effective storage and organisation can take mess off the floors and into a permanent place.
If there isn't a defined space for something, then it's much more likely to end up left lying around.
Our Clean and Tidy Living guide to the best storage and organisation must-haves is packed full of product essentials, ideas and tips to help keep your floors clean and your cupboards organised!
Home organisation products
A guaranteed way to straighten up is to improve the efficiency of our current storage. Take a look at your wardrobes, cupboards and cabinets and analyse where there's any unused space. 
Are your cupboards tall with empty gaps at the top? 
Is your wardrobe floor clear, but shoes scattered around the room?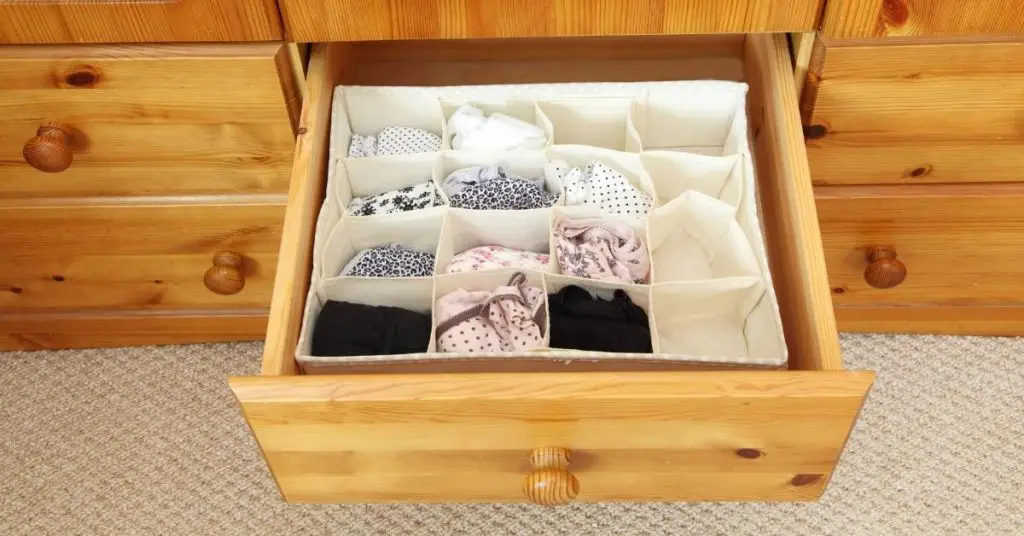 Do your kitchen cabinets have room behind your food goods?
Once you've worked out where the clear space is, start to look for products that can fit there. 
Finding the right home organisation products will make full use of your existing storage from top to bottom, without having to spend a fortune.
Top Tip: Think about where your current 'pain-points' are and invest in storage to fix that current area. 
If you have a messy bathroom with make-up products everywhere, then you might need a make-up storage system rather than a full bathroom storage set-up.
Your kitchen cabinets might just require spice storage, not a full cabinet organising item.
And remember – There's no point in buying solutions to problems you don't have.  
Our Clean and Tidy Living storage favourites
These are our top picks for home organisation items. We found that these storage products have the best balance of affordability, aesthetics and usefulness.
Best home organisation products on amazon
1. STORi Break-Resistant Plastic Drawer Organizers
This set of 6 drawer organisers are minimalistic but stylish and make any drawer a pleasure to look in. 
These drawer storage compartments work great for organising underwear like Marie Kondo!
Where to use: Kitchen drawers, desks, bathroom cupboards, classroom storage.
Benefits: Easy to clean, modern and versatile.
2. SMONTER Expandable Under Sink Organizer 2-Tier Adjustable Shelf 
Talk about versatile! This budget-friendly 2-tier shelf is a great addition to any home. Make the most of that space under the sink without worrying about pipes and sink basins getting in the way.
Where to use: Under-sink, wardrobe floors, as a shoe rack, kitchen cupboards, plant shelf.
Benefits: Removable panels to avoid pipes or permanent fixtures, fully adjustable, minimalistic.
3. Wham Bam 4.02 Ice White Plastic Studio Storage Baskets
Choose from white, grey and sky blue and add a stylish storage feature to your cupboards. We love these boxes as they can literally be used anywhere and they will always be useful. 
If anyone follows Mrs Hinch on Instagram, these boxes are very similar to her bathroom storage!
Where to use: Kids storage, cleaning products, garage storage, kitchen cupboards, under-sink, under beds, small toys. 
Benefits: Easy to wash, simplistic and stylish, can be decorated or labels added, good height. 
4. Wham Plastic Storage Boxes – Pack Of 5 (45 Litre)
Ok, these might not be the prettiest storage products, but hear us out. 
These are ideal for storing lesser-used items that are still necessary, but not required all year round. I.e. extra blankets in summer, spare towels, sports kits, winter boots.
The flat-top makes them ideal for putting at the bottom of a tall cupboard with frequently used items on top. 
Where to use: Under beds, outdoors, garages, in cupboards, linen closet.  
Benefits: Value for money, large boxes, minimalistic and versatile design, can be washed, will match any decor style. 
5. Spice Bottle Rack Holder – 3 Level Storage
If you find yourself buying products you already had because they were hidden at the back of the shelf, then this shelf organiser is for you.
By adding a tiered system to your kitchen cupboards you can see exactly what's there, reducing waste and saving money.
Where to use: Kitchen cupboards, make-up storage, skincare, nail varnish, collectables. 
Benefits: 3 different colours, utilises space, displays products, can adjust the width.
6. mDesign Under Sink Storage – Plastic and Wood Bathroom Caddy
The 'God-tier' of home organisation – cleaning product storage. We love the combination of the crisp white with the wooden handle. 
Just the idea of taking this cute caddy from room to room is getting us excited to clean. 
Where to use: Bathrooms, under sinks, gardening kit, classroom storage, desk storage.
Benefits: Looks gorgeous, portable, can be washed, easily switch out products. 
Organising products you never thought of
1. simplywire – 2 Tier Hanging Shower Caddy – Rust Resistant
These are great for using on the back of door handles and inside cupboards to give an extra storage item that's inexpensive. 
We love using these to keep cleaning cloths organised and in the same place. 
If you are renting a property and can't drill holes then these are ideal organisation products that can be put almost anywhere. 
Where to use: shower storage, inside cupboards, back of door handles, hang on coat hangers, key storage by the front door. 
Benefits: affordable, non-permanent, versatile, portable, water-proof. 
2. WOMAO Brushed Nickel Stainless Steel Towel Bar Short Design
Most kitchen utensils, including pans and pots, have holes in the handles. Utilise your kitchen space from floor to ceiling with a towel bar, a more affordable option than a purpose-built storage rack. 
You can get self-adhesive towel rails but we don't recommend this for heavy kitchen items as a lot of reviews say these fall down after time. 
Use with S Shaped Hooks (pack of 20) and hang up your pans, spatulas, ladles and more!
Where to use: Kitchen storage, gardening tools, bathrooms
Benefits: Keep bulky pans out of kitchen drawers and free up space for other items like plates and baking trays. 
3. 25 PCS Metal Hanging Clips Hook
We can't stress enough how much we love using these for hanging things up that can't be hooked. Simply clip to the end of a product and hang up! 
Where to use: hanging up gloves and hats by the front door, hanging shower products on shower rail, food products like rice and pasta bags, clipping to shoes and hanging up. 
Benefits: Affordable and easy to conceal, portable and aren't permanent, versatile.
Home organisation and Storage Essentials ideas
Inexpensive home organisation ideas
Take the tab off a metal can and hook over a coat hanger to and insert another coat hanger through the spare hole. Double the storage space, no extra money!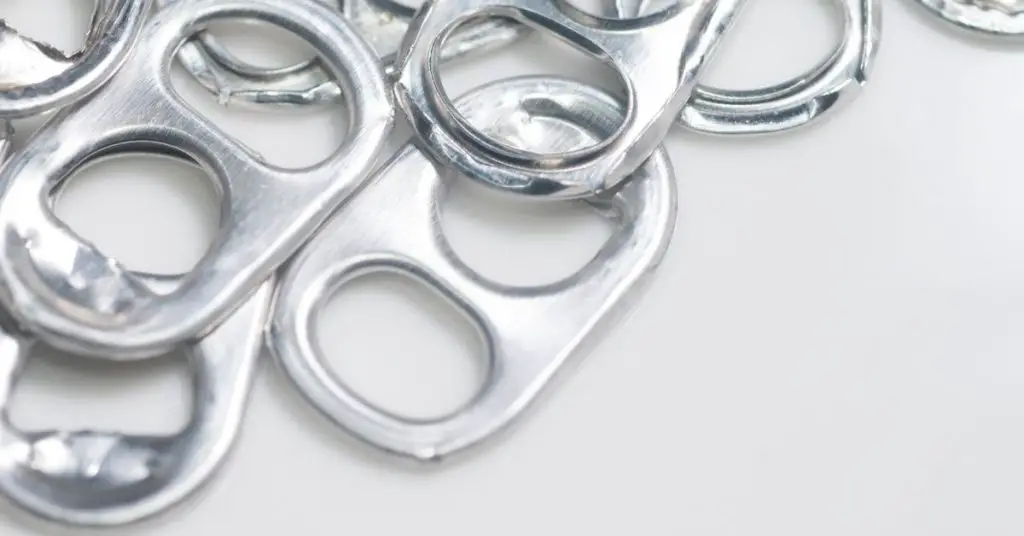 Replace high-traffic mess zones with something pretty like a vase or lamp
If there's no room to leave things lying around then we're less likely to let mess build-up. Think about where things often get left and put something nice to look at in that place. 
Hold onto your empty tissue boxes and stuff them with plastic bags. You can even glue the tissue box onto your cleaning box to replace rubbish bags as you clean!
How do you organise a small house with no storage?
These are more inexpensive ideas that work for houses and apartments with minimal storage space.
Store bags vertically in the freezer
Freeze things lay down flat then stand them up in a tub or between items to save space.
Watch this video for more freezer space-saving hacks.
Use magazine holders to store narrow items
You can keep items tidy and together, try it with water bottles, foil, plastic wrap/clingfilm, flasks etc.
Glue jars to the bottom of shelves
Utilise space without investing in new products by glueing jars to the bottom of shelving or cupboards. These jars can then be filled with spices, screws, nuts, small toys and anything else that will fit. 
Use over the door storage everywhere 
Using over the door storage helps to keep smaller items out of main storage areas. 
We like these affordable Hanging Kitchen Bathroom Storage Rack Shelves.
These can be used to store anything that fits, which could be rolled up towels, cans, bottles, clothes, shoes, skincare products, hairdryers and more. 
These are great for apartments as they don't require any drilling and don't take up too much extra space. 
For even more storage, there's a thin metal bar on the bottom shelf that could be used to hang extra items with coat hangers S Shaped Hooks or Clip Hooks!
How do you organise your storage?
Maybe you've got the storage, but are unsure how to best utilise what you've got so that it's efficient and presentable. 
This is where the organisation comes in. There's no point buying or having these great products if you can't find what you need, or it isn't getting used.
Storage is supposed to make life easier, not more difficult. But don't worry, we've got some great tips to help you utilise your current storage to be streamlined and beautiful to look at.
Organise by frequency of use
The things you use the most should be at the front of your storage. Keep items you use less out of the way and tidy, so you know where they are when you do need them. 
Know what you have 
Whether this is through a list, an inventory book, or a spreadsheet, keep on track of what you have and where it is. This is especially useful for attic or basement space so you save yourself time when looking for a stored item.
Regularly declutter
Keep your storage organised by only holding on to what you need, use and want. Declutter regularly. Anything else is just taking up valuable space and making it harder to get to your things.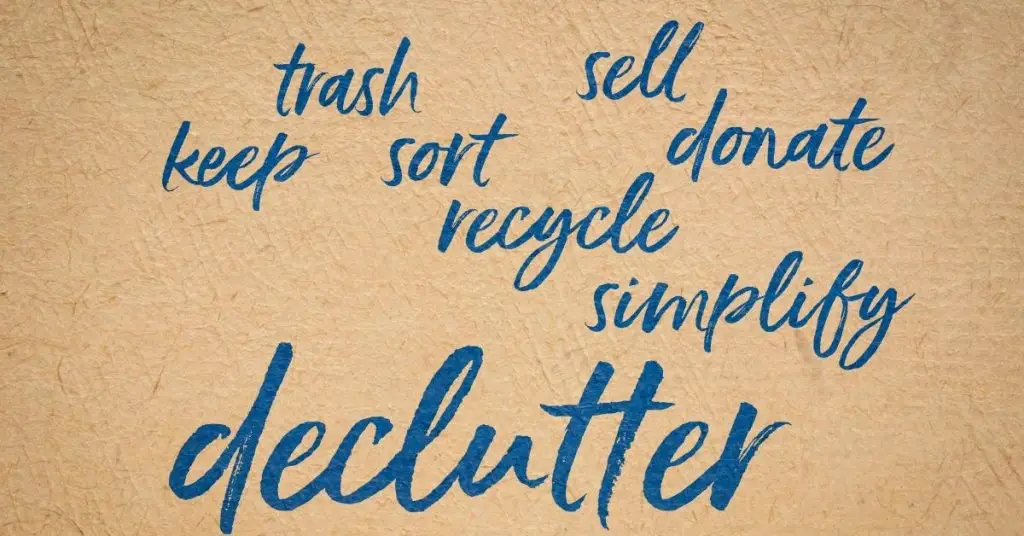 Label boxes and drawers
Easily keep track of what's stored where, by labelling each collection of items. This also involves keeping related items together, which brings us to our next point…
Keep related items together
Group your items based on what makes sense for you. This might be by household member, by room, by day of the week or anything else. Ensure your categories are easy for you and your house to understand so that nobody is confused where things will be kept.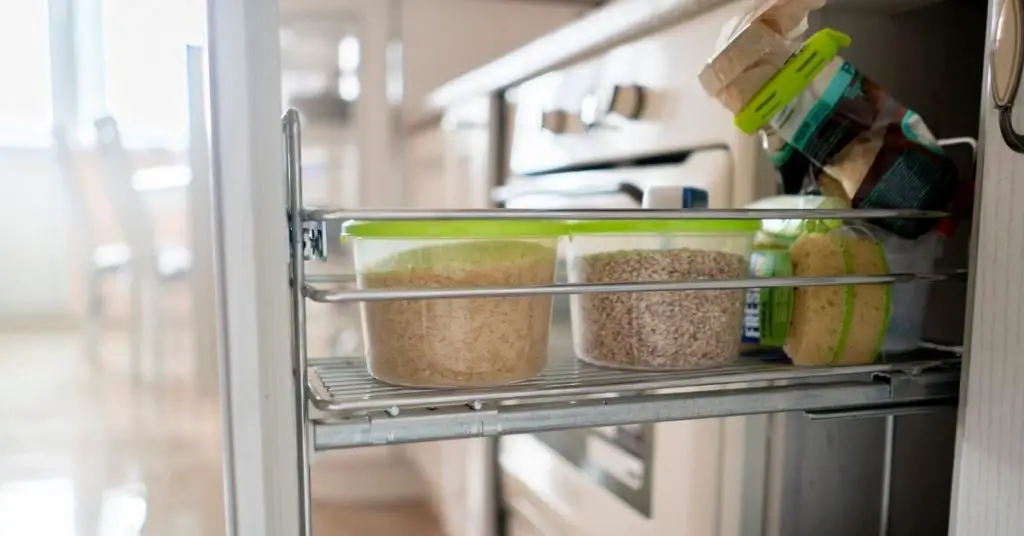 How do you organise food storage?
Kitchen storage is renowned for being a tricky area to keep tidy and organised.
The problem with kitchen cupboards isn't always a lack of space. Sometimes there's plenty of room for food products and utensils, but it seems impossible to keep them tidy and be able to see everything you've got. 
We've found some products that will help make your life easier, and your kitchen tidier!
We love the way cans roll down to the front in this tin holder, so you know when you're starting to run low. If you struggle to see what's hiding at the back of your taller cupboards, then this is a perfect solution.
If you've got a narrow space that seems too small for a cupboard but is wasting valuable storage room, look for a trolley that can be slotted in. 
This trolley is a fairly wide one compared to the narrow ones you can get. Some versions are about a can wide, to make use of those really small gaps. These aren't the prettiest storage item but they are incredibly useful and work well in closets, bathrooms and laundry rooms.
You can find them in most sizes, even up to fridge height!
Keep your dishes and pots neat with these simplistic shelves for shelves! These are perfect for when you want to keep different sizes of dishes separate but don't have the cupboard space to do so. 
Maximise your kitchen storage space with these hanging storage baskets which slide on to a shelf. 
These are super versatile and will always be useful. You don't need to hang them if you'd rather use them as regular baskets, and they can even be stacked on top of each other.
Use these in bathrooms, offices, kitchens, linen closets, bedrooms. Anywhere you wish!
Dry Food Keepers, Set of 9 with 24 Labels 
We love using these storage tubs to keep food organised, but also for cleanliness by stopping flour and rice from falling out the bags. 
They can be used for anything with a long shelf life, and they make it super easy to know when somethings about to run out. 
We're big fans of a uniform and labelled pantry, and these boxes are a great way to do it affordably.
A summary of the best storage & organisation essentials
To conclude, here at Clean and Tidy Living, we are firm believers that making a small investment into storage & organisation essentials can make a huge difference to your life.
Not only will your home and cupboards look tidier, but it'll also save you so much time. 
Say goodbye to those hours spent searching around in the back of a packed cupboard looking for that cumin jar you know you saw somewhere.
And also, you don't need to spend a lot of money to get organised with storage. There's plenty of affordable hacks and products that can still make all the difference. 
We hope you've found these tips useful and are feeling inspired to get tidying, or you've found the product you were looking for. 
Related Organisation Posts:
Best Storage & Organisation Essentials For Your Home