What Is the Best Thing to Clean a Fridge With?
Refrigerators have a habit of getting messy fast. If they're left too long they can end up looking like a hostel fridge in the middle of summer. 
But when properly maintained and cleaned with the right products, they stay tidy and actually function better at keeping our food fresh and reducing wastage. 
Since fridges hold our food and drinks, we want to be wary of what chemicals we're spraying around in there. 
Even the big brands might put some nasties in their specially designed fridge cleaning products, that might be harmful to us and our kids. 
If you're wondering what is the best thing to clean the inside of a fridge with, we're here to answer your questions. 
Here at Clean and Tidy Living, we believe that if something can be done just as well with a natural product then it should be the product of choice. Fridge cleaning is definitely one of those tasks. 
That's why we decided to tackle the question "what to clean a fridge with" once and for all. 
Disclosure:
Some of the links below are affiliate links, meaning, at no additional cost to you, we may earn a commission if you click through and make a purchase.
For more information visit this page.
What to Clean a Fridge With 
For those of you who want to skip the instructions, the simple answer to this query is to clean your fridge with anything natural so that your food isn't contaminated with chemicals.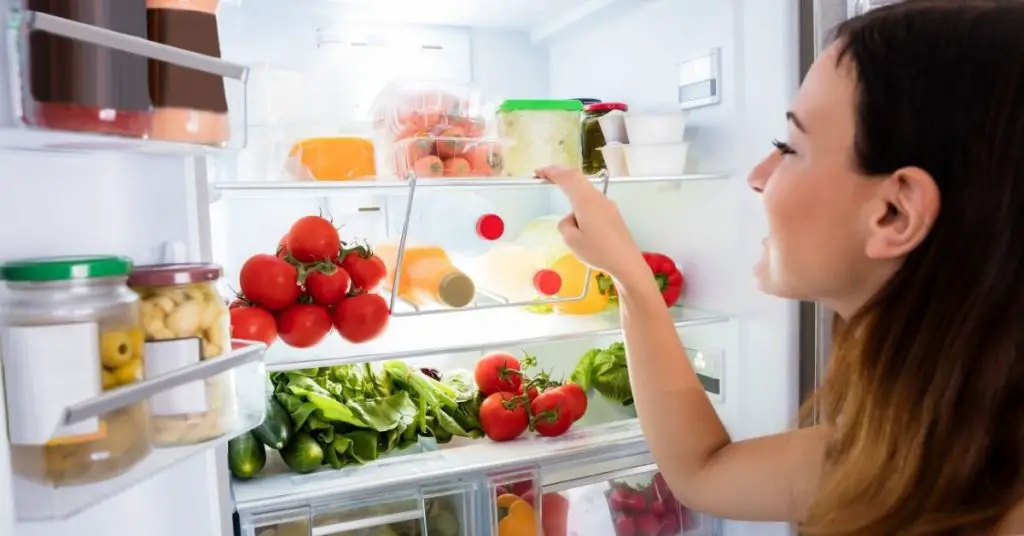 These options are all great for natural but effective fridge cleaning: 
For more detailed instructions on how to use these products to clean out your fridge, check out the sections below. 
When using all these methods, it's best to do your refrigerator cleaning the day before you do the food shop so you can minimise the amount to take out the fridge. 
To minimise the amount of cleaning product required when cleaning your fridge, here are some tools and fridge cleaning hacks that will make the job a whole lot easier. 
Almost every fridge shelf has an 'anti-spill seal' which is a raised rim that stops liquid from seeping down to the shelves below. This is a great benefit to keeping a fridge clean, but it can lead to build-ups of grime underneath it.  
Getting a tool like this to use all around the home is great for getting in those tiny gaps that cloths just can't get to. 
If you don't want to buy anything new, then a toothpick and toothbrush do the job just as well. 
These clever sponges change texture in different temperature waters and don't scratch any surface. In cold water, they're tough scourers, and warm water turns them into a soft sponge. This is great for tackling those grimey areas with no product at all. 
We mention microfibre cloths a lot in this post, and that's because they do their job so well. They don't leave any lint or fibres behind which is perfect for fridge cleaning and house tidying in general.  
How to Clean Fridge with Baking Soda
Baking soda is a superb and highly affordable cleaning product due to its abrasive texture and odour neutralising properties. You can read more about the power of baking soda for cleaning in our post "How to Use Bicarbonate of Soda For Cleaning."
Take out the items in your fridge and wipe them down with a warm, wet cloth as you go.
Take out shelving and drawers and leave them to warm up a bit to prevent shattering when they come into contact with warm water. 
Wipe down your now empty fridge with warm water and apply a thick paste of baking soda and warm water to any stains or sticky areas. 
With your fridge components now at room temperature, wash them one by one in the sink with a sponge and a mixture of baking soda and warm water 2:1. You can either make this in a bowl and use your sponge to apply, or make the mixture inside of a spray bottle. 
Dry everything, including the inside of the fridge, with a towel or microfibre cloth that won't leave any fabric fibres behind. Put all of your items back in their homes.
Extra step: If you've heard of the 'baking soda in fridge myth' but are yet to try it, give it a go! Leave a small amount of baking soda in your fridge to absorb odours, remembering to change it out when it stops working as well.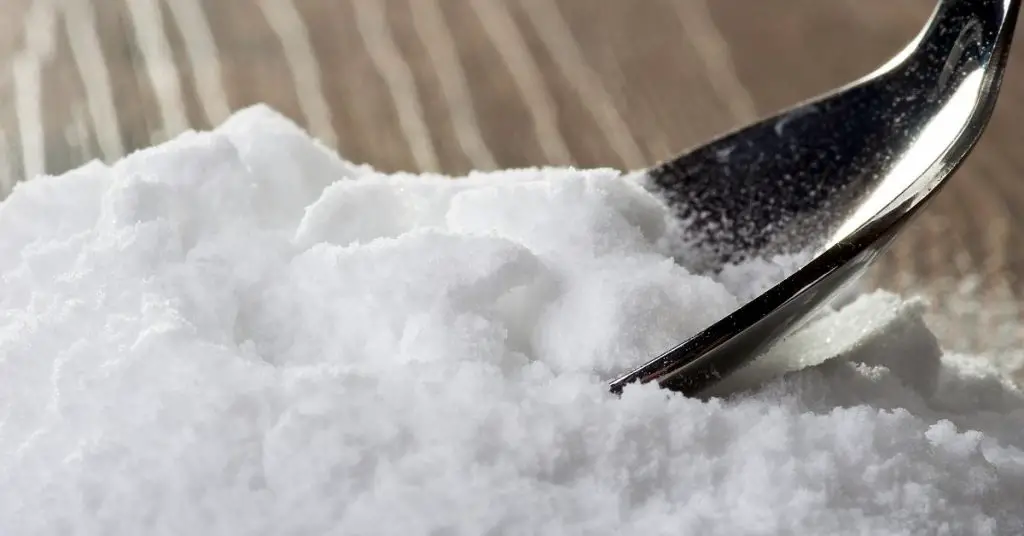 How to Clean a Fridge with Dish Soap 
Dish soap is one of those stapes we all have in our house but is sometimes neglected outside of the sink. It's a great way to affordably clean a whole range of household items, including our fridges. 
Take out the items in your fridge and wipe them down with a warm, wet cloth as you go. Give the super sticky items a warm dish soap bath if needed.
Take out shelving and drawers and leave them to warm up slightly to prevent shattering when they come in to contact with warm water. 
Wipe down your now empty fridge, make a mix of warm water and a small amount of dish soap in a bowl and wash the inside of your fridge with a sponge. Wipe the residue away with a cloth and dry with a microfibre cloth or towel that won't leave any fibres behind. 
With your fridge components now at room temperature, wash them one by one in the sink filled with warm water and a small amount of dish detergent. Wash each shelf and drawer with a sponge and use a scourer to get any extra stuck dirt. 
Rinse and dry each component completely, making sure the water runs clear with no bubbles before drying. 
Finish by putting everything back and admire your lovely clean refrigerator! 
How to Clean a Fridge with Wipes
This isn't our favourite deep-cleaning option but works brilliantly for maintaining a clean fridge with minimal effort. 
Wipe down the shelves, products and drawers as they get spills or dirt from vegetables, and there shouldn't be any build-up of dirt over time.
This will reduce the frequency of how often you need to take everything out the fridge for a deep clean if you have to do it at all! 
Just make sure your wipes are chemical-free. We like these Biodegradable Antibacterial Wipes from Dettol. 
How to Clean a Fridge with Natural Kitchen Cleaning Products
If you're looking for more of a powerful cleaning product than dish soap or baking powder, without any nasty chemicals, natural sprays are the way to go. 
There are a few products designed specifically for fridges, but buying a fridge cleaning spray doesn't really add any value, and a multi-purpose spray will do just as good a job.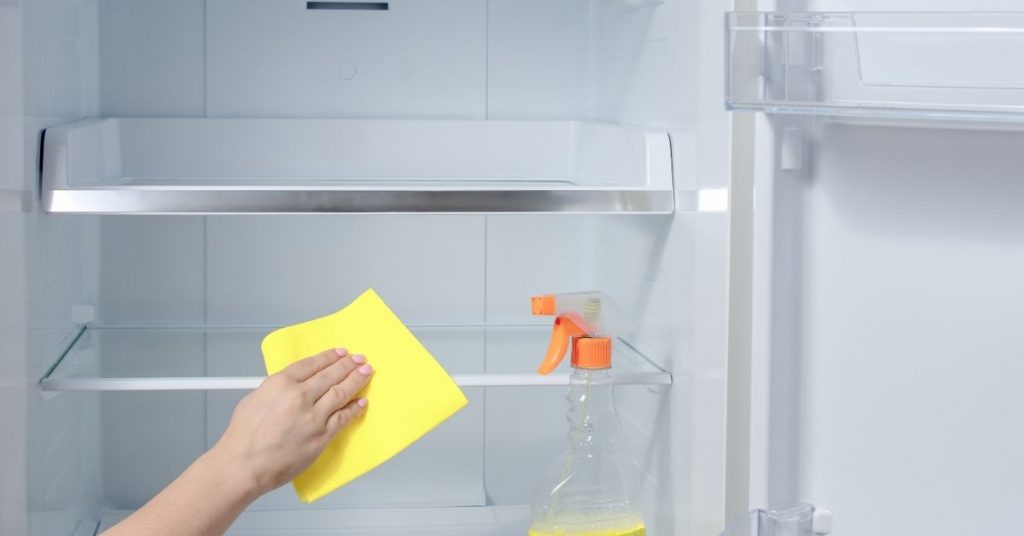 Here at Clean and Tidy Living, we are HUGE fans of Methods whole range, but any certified natural cleaning spray will work well for these steps. 
Take out all food and beverages and wipe down with a damp cloth, use your spray and a cloth or sponge for any hard-wearing dirt. 
Use a small handheld vacuum or damp cloth to remove crumbs and dirt in the salad drawers and on shelves. 
If your drawers and shelves are really dirty, you can wash these in the sink with regular dish soap and sponge or your cleaning spray. 
Spray your cleaning product on any sticky areas or stains and leave for a few minutes. 
Wipe away all the dirtiest parts and spray the whole inside of your fridge with a natural cleaning product. 
Wipe down every single surface with a dishcloth or microfibre cloth and make sure there's no residue left behind. 
Once the fridge is dry, put back all your food and drinks and enjoy the fresh smell of a clean refrigerator. 
If you're looking for natural cleaning product recommendations, we highly endorse the following products:
Method Antibacterial All Purpose Cleaner – Wild Rhubarb
Method All-Purpose Spray – Pink Grapefruit 
Method Multi-Surface Cleaner – French Lavender  
Method Daily Kitchen Surface Cleaner – Clementine
We just don't think anything comes close to the cleaning power and fragrances of Method cleaning products. But if anyone tops it, we'll be sure to let you know!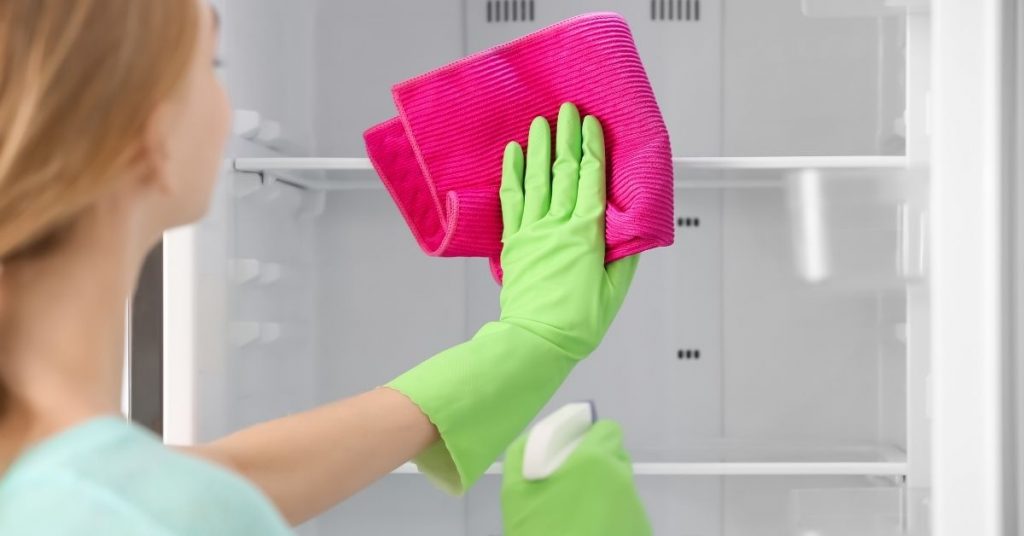 Refrigerator FAQ's
Why Does the Back of My Fridge Ice Up?
It's not uncommon for the back of a fridge to form a layer of frost, due to water always collecting at the coldest point and freezing. 
It can be avoided by opening the fridge as little as possible and for as short a time as possible to avoid the fridge having to work harder to cool down. 
Also putting hot food in the fridge can add to this problem as it heats up the internal temperature of the fridge causing it to work harder. 
A more serious issue might be that the seal on the fridge door is broken, and the fridge is constantly working overtime to keep the temperature down. In which case, it might be time for a new refrigerator altogether. 
If it's time to bid your fridge goodbye, take a look at our post on the Best Fridge Freezers Under £500 In The UK for some ideas. 
What Number Should My Fridge Be On?
Unless your refrigerator specifically states the dial means temperature, then the numbers will be on a scale of 1-5 or 1-7, with one being the warmest or least powerful. The highest setting will therefore be 5 or 7, which indicates the higher power the fridge will operate at, not the temperature as some people believe. 
Therefore, the number should be set at 0-2 for emptier fridges, or if your fridge is regularly icing up. 
3-5 or 3-7 should be reserved for fridges that are holding a lot of food the majority of the time. 
Can I Use Clorox Wipes to Clean the Inside of My Fridge?
We strongly suggest that you avoid cleaning the fridge with bleach, or any kind of chemical product. The traces Clorox wipes leave may be minor but it's just not worth risking the chemical contamination of food when natural cleaning products can work just as well. 
Our Final Thoughts on What to Clean a Fridge With
Fridges are designed to get dirty and are therefore fairly easy to clean due to their rounded wipeable surfaces. 
This also means they can be cleaned without the need for harsh and potentially harmful chemicals that we don't want to be ingesting. 
With one or two natural products and a bit of elbow grease, your fridge can be looking like new in no time. 
We hope that we've sufficiently answered the question of what to clean a fridge with, and have given a solution you'll be able to include in your cleaning routine. 
Related Cleaning Articles:
How to Know What to Clean a Fridge With │ Best Products and Techniques