How to Easily Keep Your House Clean and Tidy & Stay on Top of The Mess
These secrets to keeping a clean house are purposely chosen by our team because they're simple. 
They're small changes that should make keeping a house clean and neat easy to do. 
If you ever feel ashamed of the state of your home or stressed about keeping your house clean, then you're not alone. 
Social media is full of everybody showing their lifestyle at its best.
And this includes the moments after they've just cleaned their home. 
This means we compare the worst bits of our life with the best bits of theirs. 
Now how does that make sense?!
So next time you're looking around thinking, "I can't keep my house clean what's wrong with me…", stop yourself. 
Give yourself a friendly reminder that everybody's situation is different.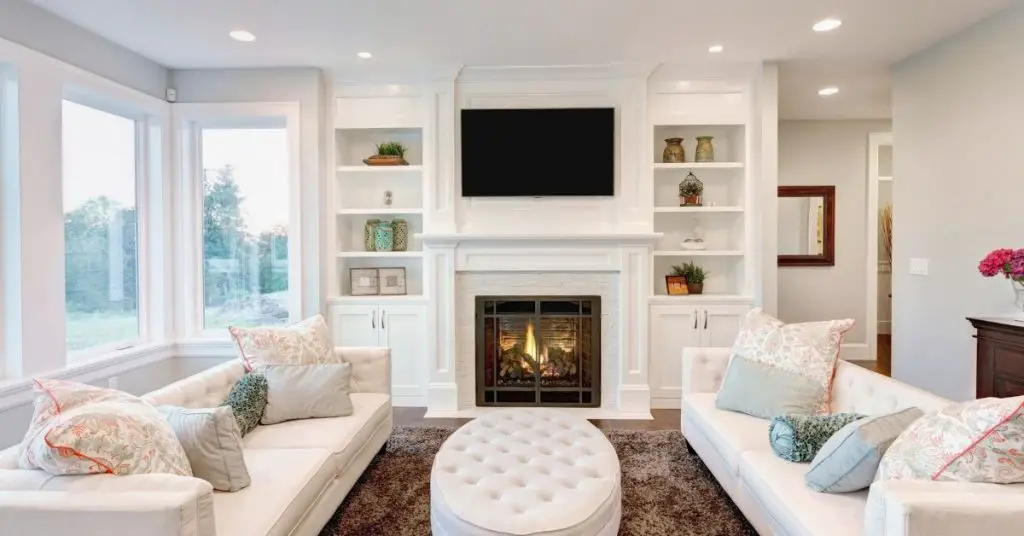 We can't change the amount of free time we have or the fact that kids will always make a mess. 
And if we're honest, keeping your house clean shouldn't be a priority.
Cleaning and tidying should be able to fit into your work, home, and personal life. 
Not the other way around. 
This might surprise you coming from a website called Clean and Tidy Living. 
But we're here to make keeping a house clean easier – not to bring added stress to your life. 
So, keep reading to find out exactly how we keep our home clean and tidy.
8 Tips To Keep Your House Clean
1. The 10-Minute Rule
This is one of our favorite strategies to keep a house clean. And we've found it works great for any job you've been putting off for months. 
All you do is clean, or tidy, for 10 minutes. Then stop. 
We're not sure the exact psychology behind it.
But, convincing yourself to do something for a short amount of time is way easier than when you need to do a big task. 
"It's only 10 minutes" is all the motivation you'll need. 
And, you'd be surprised how much you can get done in 10 minutes. 
After the time is up, you can either stop what you're doing or carry on. 
Normally the hardest part is just getting started, and doing this every day will definitely add up. 
This one great if you're struggling with keeping a house clean working full time, or find it hard to get motivated. 
We found this tip from Youtuber Wheezy Waiter, who used this rule to clean his garage, start writing his book and write a song! 
2. Make a Cleaning Schedule that Works for You 
Whether you print off a list of things to clean in a house or make your own schedule tailored to your house, break 'cleaning the house' into manageable tasks. 
You can sort your schedule by room, priority, or frequency. 
And designate different tasks to members of the household.
Keeping this list on show, like on the fridge or kitchen counter, means everybody always knows what they've got to do that week. 
Including a tick box or crossing out chores as they're done is extra motivation. 
We won't go on about this too much, because we have a whole post dedicated to What Is A Cleaning Schedule And How To Make One. 
3. Make Use of The Washing Machine Delay Feature 
Put clothes in the washer in the evening, add your detergent, and set the washing machine to be ready around half an hour before you wake up.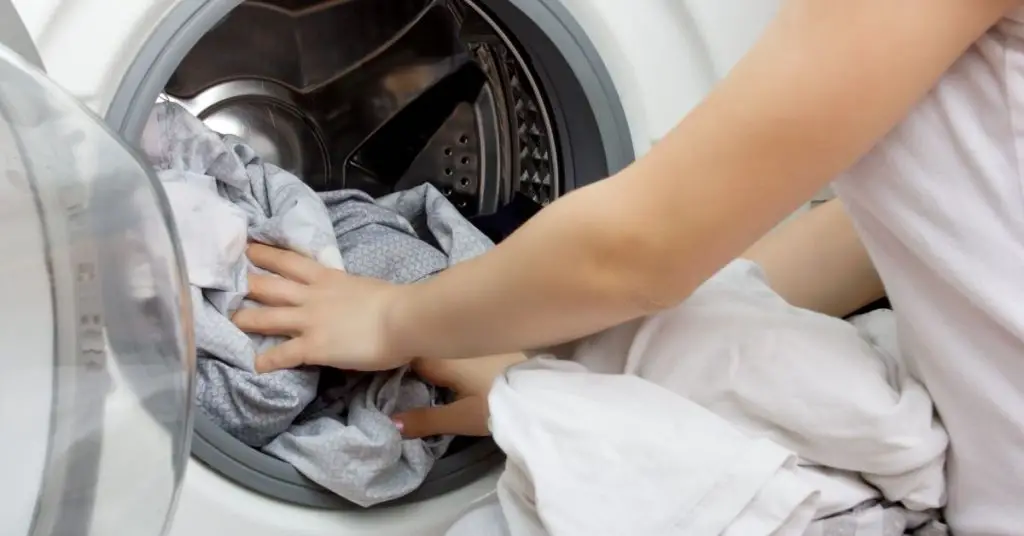 Once you're awake, you can then move your washed laundry into the dryer or drying rack, and that's the laundry done for the day. 
The great thing about this is you don't need to make time to do laundry, as it's being washed while you sleep. 
Just remember to not leave wet clothes waiting for too long, as this can cause mildew to grow and cause damp smells in your laundry or washing machine. 
4. Have Dedicated 'Clean Zones' 
Try to be strict about one room in your home that can be your place to escape. 
Make sure everybody knows that this room should always be kept clean. 
It could be your bathroom for a relaxing bath, or the kitchen to keep things orderly. 
If you prefer to use work as an escape, then there's no better feeling than a clean office.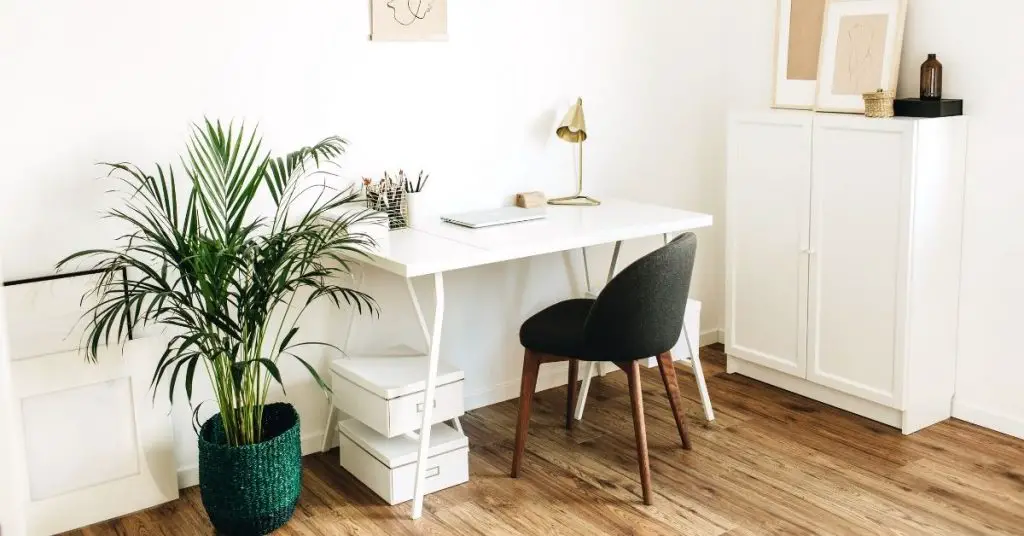 Before you go to bed each night, clean and unclutter your dedicated tidy zone. 
Throughout the day pick up anything that gets left in that space so it never has a chance to build up. 
So when you wake up in the morning and go into the kitchen, or collapse on the sofa in the evening, you can be surrounded by a beautifully clean and tidy room to relax in. 
Especially with kids, keeping a tidy and clean home throughout the week isn't a realistic concept. 
But just having one room you keep as a safe haven when the clutter gets overwhelming can do wonders for your mental health. 
You might also like our similar post for more tips: What To Do When You Can't Keep On Top Of Housework. 
5. Choose Products You Love 
When buying cleaning products, focus on the smell more than the brand. 
Odds are that the products really don't differ much in their ingredients if they promise to do the same job. 
Cleaning with fragrances that you love will make the process much more enjoyable, and you may even begin to associate cleaning with good feelings instead of dreading it. 
Our personal favorite scents are from the brand Method.
The All Purple Cleaner is our top pick with a choice of six different scent-sational fragrances.
6. Turn Your Coffee Catch-Up Into a Cleaning Catch-Up
We talk about this tip in our article My House Is Messy, Where Do I Start? which is full of some great ways to beat the 'messy house overwhelm'. 
We love this tip because it combines socializing, moving around, and cleaning the house into one fun activity. 
Instead of meeting your friend in the coffee house each week, take turns going to each other's houses to clean and chat simultaneously. 
We're pretty sure any busy full-time parent or tired worker would be happy with this arrangement. 
And you can make it even more fun by whacking on some tunes and dancing around as you clean. 
7. Leave Cleaning Products Where You Need Them
If you keep your entire cleaning kit, try splitting products up into which room they're for and leaving them in a cupboard in that room. 
Take the bathroom, for example. Get yourself a small cleaning caddy and fill it with everything you need to clean the bathroom, including clean rags and sponges. 
Leave it in the bathroom cupboard so that when it's time to clean the bathroom, everything is in there ready to go. 
Starting is always the hardest part of any job we don't want to do, so make it easier by leaving everything in an easy-to-access location. 
And since everything is close-by, you might even find you do smaller cleaning jobs more regularly. 
When you notice a spill on the sink, a rag is never far away, and the job can be done in less than 10 seconds. 
If you need to walk downstairs and grab a rag, come back upstairs and clean it and then put it back where it belongs – you probably won't end up doing it. (Because who's got the time for that marathon…) 
Remember, the secret to keeping a clean house is to make it really really easy. 
8. Cordless. Vacuum. 
Speaking of making things really really easy, if you haven't already got a cordless vacuum cleaner, then get yourself one right now. 
We're not sure what it is, but something about unwrapping and re-wrapping the vacuum's wires is always the hardest part. 
A cordless vacuum turns cleaning the floors into a 30-second job. 
We've found that we no longer avoid vacuuming, and keeping floors clean takes a matter of seconds rather than an afternoon dragging a heavy vacuum up and down the stairs. 
A cordless vacuum, such as the Shark Cordless Vacuum Cleaner, is one of our favourites for keeping on top of a a neat and tidy home. 
8 Simple Secrets to Keeping a Clean House – Final Thoughts 
Whether you came here out of curiosity or sheer desperation, we hope you've enjoyed this post.
We've tried to include tips that are small and easy changes that make a big difference.
These simple secrets to keeping a clean house are hopefully easy to introduce into your current routine.
But, we hope that if you take anything away from this post, it's that cleaning should fit into your family, personal, and work life.
And definitely not the other way round.
Remember to never compare your home to the standards you see on Instagram and other social media.
As long as your family is happy and healthy, then whether or not your home is clean and tidy isn't a priority. 
Doing what you can is enough, and you can't be expected to do any more than that. 
But, roping in the kids is always an option. 
Will you be using any of our simple tips for a clean home? Leave us a comment letting us know whether they've helped or not. 
And if you enjoyed this post and would like to see more from Clean and Tidy Living, take a look at some of our similar articles listed below. 
Related Clean House Tips and Organising Advice:
How to Keep a Clean House